Got Exchange?
Posted on: March 11, 2015 at 3:20 PM by New Benefits Blog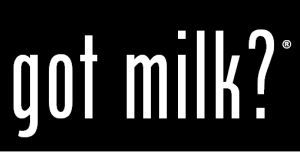 Remember those Got Milk® ads? They were everywhere. These days, this catchy tagline would work just as well for exchanges. Maybe something like, "Got Exchange? If you don't, it's time to get on board."
According to an Accenture study, in just two years, approximately one in five Americans will purchase benefits from a health insurance exchange. "The growth of private exchanges is rapidly transforming the benefits landscape, providing more flexibility to consumers and more opportunities for brokers to consult with their clients on this evolving benefits delivery model," says Doug Field, Founder & CEO of IHC. As exchanges skyrocket in popularity, brokers, employers and consumers must do their homework to figure out how this solution fits into the already complicated healthcare puzzle.
Find the right recipe
Today, exchanges offer solutions far beyond traditional benefits—from telehealth to health advocacy and voluntary programs. But here's the secret sauce: Exchanges must provide purchasers with unique solutions without bombarding them with too many choices. Consumers want to feel empowered; not overwhelmed.
If you want to serve up a successful exchange, the key is to provide product flexibility. It's not about creating a max-product offering. Rather, it's about hitting all the hot buttons for each distinctive group by offering a strategic, customized and thoughtful mix of programs. In other words, consumers want a balance between quality vs. quantity.
Avoid cookie-cutter solutions
Every exchange enrollee is different, which means cookie-cutter solutions simply won't work. Take a closer look at your clients' demographic. Who is going to visit this exchange? What product mix will be most relevant to this group?
Here are a few more factors to consider when deciding what to offer in an exchange:
Income levels: Low wage earners vs. white collar
Traditional Benefits offered: PPO/Copay offerings vs. HDHP
Traditional Benefits NOT offered: Non-traditional benefits can play a meaningful role by complementing and filling gaps.
Geography: Unlike metro areas, rural areas do not have easy access to medical professionals. This presents a greater opportunity for benefits like Telehealth and Doctor Online.
You have to delve deeper into these questions before you can determine which products to offer. Present your clients with a complete solution by providing a thoughtful mix of traditional and non-traditional products that meet their employees' needs.
Want to learn more about how to provide the right benefit mix in your exchange? Don't miss the IHC Private Exchange FORUM expo in Dallas, Texas, March 31 – April 1. I'll be discussing this topic as part of a selected panel of experts at a special session (see details below). I hope to see you there!
---
LEARN SESSION 101 – Providing the Right Benefit Mix in Your Exchange – Supplemental Health, Voluntary Benefits and More
Moderator: Rick A. Strater, Division VP & National Exchange Practice Leader, Arthur J. Gallagher & Co.
Panelists: Brian Latkowski, Executive Vice President Global Sales, New Benefits; JoAnne K. Novak, AVP Business Development, Hartville Pet Insurance Group/ASPCA Pet Health Insurance; Thomas J. Dimmer, Vice President–Business Development, Individual Markets & Exchanges, Renaissance Dental, Renaissance Life & Health Insurance Company of America; and others To Be Announced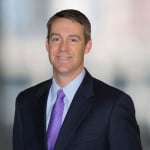 --Brian Latkowski, EVP Global Sales
Copyright © 2015 by New Benefits, Ltd. All rights reserved.
Got Milk?® , and the Got Milk?® logo, are trademarks or registered trademarks of the California Milk Processor Board or its subsidiaries in the U.S. and in other countries.