Get Out Your Umbrella!
Posted on: January 7, 2015 at 8:30 AM by New Benefits Blog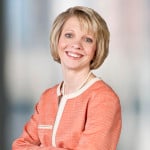 If you've filled a prescription recently, you were probably shocked by the price tag. U.S. drug prices are on the rise, with some specialty drug prices skyrocketing at extraordinary rates—and healthcare consumers are feeling the squeeze. In fact, a branded drug that cost $100 in 2008 now costs $197.[1] Even generic drugs are getting pricier. Today, more than a third of available generic drugs cost insurers and consumers more than $100 per prescription.[2]
Unfortunately, the storm is just beginning. According to a health plan cost trend survey from benefits and HR consulting firm The Segal Group, respondents predict higher trend rates for all prescription drug plans in 2015.
Darker Skies Ahead
To make matters worse, deductibles are also mounting. In 2015, 32% of large employers will offer only high-deductible plans, up from 22% in 2014.[3] Because so many employees fail to meet their ever-increasing deductibles, many consumers are forced to pay for high-priced prescriptions out-of-pocket.
When I recently sat in a New Benefits senior management meeting, I discovered our company would once again endure a 15% increase in premium costs. It's a harsh reality to face, but we worked together to find the best way to take care of our employees while protecting the bottom line. Like countless other companies, we settled on raising the deductible. Our employees will see a $5,000 deductible for 2015. Yet, many employees will never meet that deductible, which means they'll have to dip into their own wallet to pay for prescriptions. Fortunately, there is a solution—and it comes in the form of one small card.
[youtube=http://youtu.be/YmFY7S5bCkw]
The Silver Lining
Our discount prescription card helps consumers weather the storm of increasing out-of-pocket expenses by providing a second option when paying for their prescriptions. As a consumer with a high deductible health plan, I don't automatically purchase a prescription using insurance. I always present both my insurance card and discount card to find the lowest price because every dollar counts.
As deductibles and prescription prices continue to soar, employers are searching for creative ways to help their employees pay for medications. If you're searching for new solutions to offer your employer groups and their cash-strapped employees, look no further than our pharmacy card. This one small card is the umbrella consumers need at the pharmacy.
–Marti Powles, COO
Copyright © 2014 by New Benefits, Ltd. All rights reserved.
[1] Source: Express Scripts' prescription price index
[2] Source: Catamaran, a pharmacy benefit manager that administers prescription drug programs
[3] Source: National Business Group on Health