Make a New Year's Resolution that Counts
Posted on: December 17, 2014 at 7:46 AM by New Benefits Blog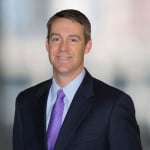 As the end of the year grows near, 'tis the season for festive holiday parties, tacky Christmas sweaters and decking the halls. It's also that magical time of year when healthcare plans change and deductibles reset. On that front, I've got good news and bad news: The good news is premiums are decreasing. The bad news is deductibles are increasing.
Since 2009, the average deductible has increased 47% to $1,217 compared to $826 in 2009. This year, 41% of American workers face an annual deductible of at least $1,000, including 18% who face a deductible of at least $2,000.*
As a result, consumers need to consider their costs throughout the year and tap into benefits that will help them save money.
Two Metal Mouths = A Small Fortune
As a father and husband, I understand this financial juggling act first hand. This is the time of year when I start to look at my family's financial landscape for the upcoming year. I have two kids, RJ and Grady, who potentially need braces in the coming months. Braces, as you probably know, cost a pretty penny. As I prepare for this major expense (coupled with a higher deductible), I realize I must be an especially frugal consumer in 2015.
It's times like this when I'm incredibly thankful for benefits like Aetna Dental Access®. This valuable benefit will provide me a discount on both sets of braces in addition to any other dental services that may crop up over the year.
But it's not just medical expenses that can add up. When my family plans for a vacation, I always check out SaversGuide® for discounts on local restaurants and attractions. Administered by New Benefits, SaversGuide® provides access to discounts on dining, shopping and travel—which not only saves us money, but also promotes a healthy work-life balance.
Resolve to Encourage Smart Spending
As a broker, make a New Year's resolution that matters. As deductibles continue to skyrocket, encourage smart spending by offering your clients and their employees valuable non-insurance benefits. These innovative products help stretch the employee's spending dollars while fostering employee engagement and loyalty. This resolution is a win for everyone: You, your clients and their employees.
– Brian Latkowski, EVP Global Sales
Copyright © 2014 by New Benefits, Ltd. All rights reserved.
* Source: Kaiser Family Foundation and the Health Research & Educational Trust analysis