Sportsmanship in the Workplace
Posted on: September 13, 2016 at 11:13 AM by New Benefits Blog
I was recently touched by admirable demonstrations of sportsmanship during this year's Olympics. New Zealand's Nikki Hamblin stopped during the 5,000m race to help American Abbey D'Agostino after she fell, which impacted her medaling potential (but she won the Pierre de Coubertin medal celebrating sportsmanship). Earlier this year American tennis player Jack Sock told his opponent Australian Lleyton Hewitt to challenge a call when the umpire called out the ball. "It was in, if you want to challenge it. Challenge it!" And Sock was right, despite the point going to Hewitt, the ball was clearly in bounds.
Hamblin and Sock cared more about the integrity of their sport than just their own win. They saw a bigger picture. It made me think about how employees often think feedback is only about improving their own journey and not a tool to improve the overall company.
After countless interviews and feedback sessions it has become clear employees want an environment where they are given feedback and opportunities to learn and grow. But apparently that's only a one way street. I started asking candidates about the hardest feedback they've ever provided their manager and found most didn't really ever do it. I get it… you don't want to bite the hand that feeds you.
I also learned some employees feel people in management positions should "know better." Apparently people in those positions are perfect (a title change on a business card is THAT magical). So when those managers are failing, you should grab some popcorn and watch their demise. Because they're managers, they should "know better."
As a manager, I gladly take on the responsibility of being held to a higher standard. But at what point are we no longer subject to fault? Why aren't we worthy of feedback and opportunities to grow and learn? Do employees really think it's better to watch us rise and fall than help us up?
I've been fortunate to work with a handful of people who tell it like it is. They've called me out when I've made mistakes or could have handled a situation better. Sometimes they don't even have to use words; I've learned what their faces say. And I trust them. Because there isn't an "us" vs. "them" mentality. And there have also been times when I've clearly made bad decisions, my team watched me make bad decisions, and didn't tell me. "Why didn't you say something?!??! Why didn't you stop me?!?!?"
Don't get me wrong… I recognize the "ideal" employer/employee arrangement requires the manager acknowledge their personal flaws or the manner they're perceived which is hard for most, regardless of the position. But employees can play a significant role in their manager's success no differently than the manager can for the employee. Because at the end of day, we're all on one team.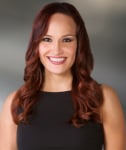 --Dulce Bozeman, EVP
Copyright © 2016 by New Benefits, Ltd. All rights reserved.