Superior Customer Service Is No Longer a Luxury
Posted on: April 29, 2015 at 9:00 AM by New Benefits Blog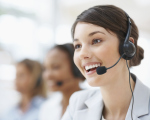 These days, every company's livelihood depends on its level of customer service. Did you know U.S. brands lose approximately $41 billion each year due to poor customer service [1]? To make matters worse, 65% of surveyed consumers said they've cut ties with a brand over a single poor customer service experience [2]. Of course, most brokers realize this—which is why they are all about providing top-notch customer service to their employer groups.
But as a broker, it can be tricky when you have to rely on outside forces to provide customer service. What happens when you have to turn members over to representatives of the products you promote? Whether the product is traditional medical or non-traditional, you have an obligation to ensure your members receive a first-class customer service experience—or else you risk losing their business.
Fostering member loyalty
The fastest way to build member loyalty is to provide members with multiple customer service touch-points. In other words, members should have several outlets to ask questions about their insurance products. Today's multi-generational workforce is incredibly diverse, and each unique worker navigates healthcare differently. While some employees want to call and speak to an actual person, others prefer to access their benefits information online or via their Smartphone.
At New Benefits, we provide program members with a call center and a member website (MyMemberPortal.com). Our call center reps speak both English and Spanish. Internally, we call this department "Member Loyalty" because the team genuinely cares about providing the best service, which leads to higher member retention.
Case in point: I recently received a testimonial from one of our marketers who used our Lab Testing benefit. He had never used the benefit before, and the receptionist at the lab didn't know how the program worked. So he called our Member Loyalty center from the lab. Within a matter of minutes, they gave him all the details he needed to use the benefit, and he ended up saving $316 off his $753 bill. That's a savings of 55%! If it weren't for the first-class customer service he received from our Member Loyalty center, he may have skipped using the benefit altogether—and missed out on some significant savings.
Education is still king
While outstanding customer service is an absolute necessity these days, education is the key to success in the benefits arena. Since non-insured benefits are not common knowledge to most consumers, it's important to teach employees how to tap into these valuable solutions in conjunction with their insurance.
When you help employees understand how to best leverage their benefits—all while providing a positive member experience—it will boost utilization and morale, decrease healthcare spending and help you build a truly loyal customer base. Satisfaction guaranteed!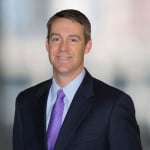 --Brian Latkowski, EVP Global Sales
Copyright © 2015 by New Benefits, Ltd. All rights reserved.
[2] 2014 Parature State of Multichannel Customer Service Survey